Hemerocallis 'Stella De Oro' At Briggs!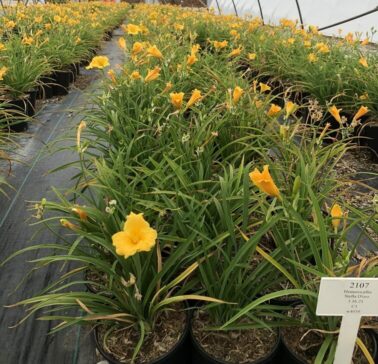 Early to bloom and easy to care for, 'Stella de Oro' is the re-bloomer that started it all. This is a fantastic compact plants that is covered in 10-12 inch golden yellow flowers in the late spring and then continues to re-bloom into the fall.
Click Here to view Hot Sheet.