Vaccinium Vitis-idaea
Red Candy
Van Son & Koot B.V.

Royalty Fee
'Red Candy' is a bushy, dwarf, evergreen shrub, with small, shiny, dark green leaves and sprays of pinky-white, bell-shaped flowers in late spring to early summer, followed by bright red, edible berries. Unique for its compact size, large berries, abundance of flowers, and vigorous growth.
Plant in a full to partly sunny location, in acidic soil with plenty of compost or peat moss. 'Red Candy' can handle some excess moisture but it does not like to dry out.
Common Name

Lingonberry

Variety

Red Candy

Zone

Zone 4

Mature Size

7"H x 12"W

Bloom Time

Late Spring

Plant Type

Evergreen Shrub, Fruits, Groundcovers

Flower Color

Pinkish-White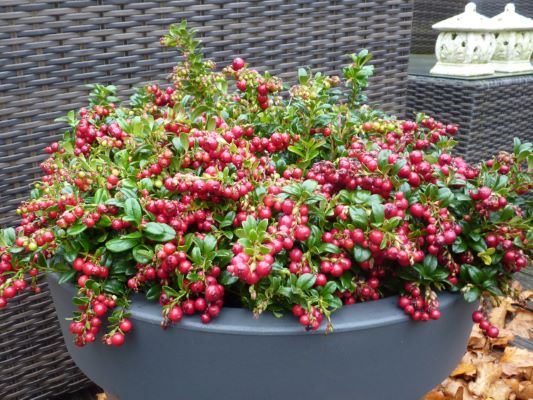 Photo courtesy of Concept Plants.